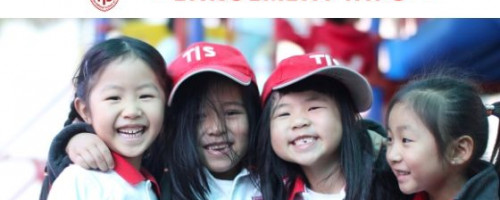 Enrolment Information for the 2020/2021 Academic Year
A gentle reminder that as in the previous years, applications for First Time Kindergarten Enrolments for the 2020/2021 academic year will again be managed through the DSEJ Centralised Registration process. Enrolment information will be available on their website from the 1st January. Parents can register on the DSEJ website or at DSEJ counters between 6th and 20th January. For more information please check out the DSEJ website.
Applications for non first time kindergarten enrolments (JK/SK) and Grade1 to Grade 11 will be accepted between 1st and 11th March through our online application.
溫馨提示:2020/21學年幼兒教育入學申請將如往年一樣,需先通過澳門教育暨青年局網站完成中央登記程序,方能成功報考。有關報名資訊將於2020年1月1日起在教育局網站上公佈,請貴 家長於2020年1月6日至20日期間透過登入教青局網站或直接前往教青局櫃枱登記。
非首次入讀幼兒教育及小學一年級至高中二年級之報考申請,請貴 家長於2020年3月1日至11日期間在本校網站作線上申請。