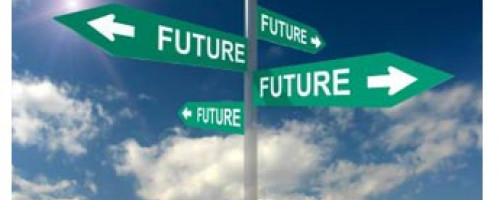 One of the remarkable things about TIS is that students have a very wide variety of options that they can choose from. Whether it is ECA options, creative projects, or, in high school, course selections, our community gives students the freedom to choose what they are interested in and new experiences that might lead to future passions. Students are also privileged to investigate and choose universities and colleges around the world to continue their studies. One of the things that university representatives often remark about is TIS students' diverse interests in subjects or majors.
Now, most people move through a few career fields before they retire. Students of today will have even more choices than we can imagine in the future. Giving students practice and agency to try new things and choose for themselves the direction that they want to go in starts to give them the confidence to make these increasingly difficult choices on their own once they embark on their futures.
I have been at TIS for over 10 years, and we have grown our course offerings dramatically in that time. As our student population has grown, we have added new options year after year. On top of the core courses in English, Humanities, Maths, Sciences, Languages, and Arts, the Alberta Education curriculum's Career and Technology Studies (CTS) system helps students investigate diverging interests. In the 2019-2020 school year, we have 100 different CTS modules for them to choose from.
With the addition of the International Baccalaureate Diploma Programme (IB DP) in 2016, students now have even more options. Students can add some of the IB DP or the complete the IB DP diploma, giving them even more options for university study. In the IB DP, students study 6 subjects and the Core. At TIS students study:
English,

Chinese or French,

History,

Biology, Chemistry, or Physics,

Mathematics

A choice of Visual Arts, Business Management, another language, or another science

The Core is made up of Theory of Knowledge (TOK): a study into truth and the ways of knowing

Extended Essay (EE): an in-depth college-level paper in a students' choice of subject

Creativity, Activity and Service (CAS): developing the whole person who is involved in their community outside of the classroom
For Grade 12 students and their parents, by far the biggest choice they have to make is where they will go next to study. Academic Counsellors, teachers, and staff are all willing to advise and assist students and parents through this challenging process. This year we have already started students on their university applications to Canada, the US, and the UK. Other countries will soon follow. TIS students average applying to almost 3 different countries through this process. Please feel free to contact us if you would like to chat about the procedure. We can be reached at tiscounselling@localhost:8888/tis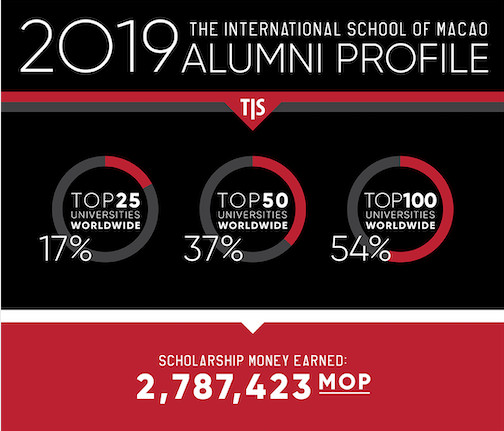 We are very proud of the fact that students from TIS have received offers from over 320 universities and colleges around the world. They are able to start directly into bachelor's degree or combined master's degree programs with their Alberta High School Diploma. The addition of the IB DP increases their competitiveness in the quest for university choices.
To help students and their parents with research, we host the TIS University Fair annually. Coming up, on Monday, September 23rd, we will be welcoming students and staff from 8 different high schools in the region to meet with over 80 universities from around the world. The fair extends from 10:30 - 12:10 and 1:10 - 4:30. Please feel free to come and join us with your questions.
As students progress through their education, they are faced with more and more challenging choices - both in and outside the classroom. By supporting them as a community, we equip them to make wise choices their whole lives.