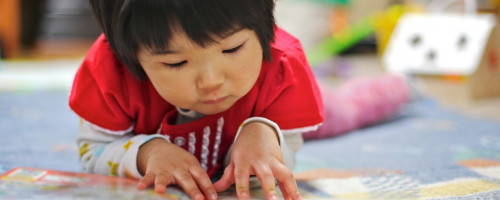 By Helen Ku, Head of Chinese Studies
課外閱讀不僅能提高小學生的語言表達能力、寫作能力,還能增加和鞏固知識,使他們逐漸養成獨立思考、善於觀察、發現問題和提出問題的思維習慣。
澳門國際學校是英文學校,中文課時有限,要讓小學生在有限的時間內學好中文,就必須加強課外閱讀,培養他們閱讀中文課外書的習慣。
良好的閱讀習慣離不開教師的訓練和指導。我們在教「講讀」和「導讀」課文時,不斷訓練學生如何把老師教的理解詞句、分析課文、概括內容等方法遷移到課外閱讀中去;當學生自學課文時,我們檢查學生的自我閱讀方法是否正確並且因材施教。課內學方法,課外求發展;課內是有限的,而課外卻是無限的。教給學生讀書的方法,就是讓他們學會自主學習。
我們堅持每週一書讓學生帶回家閱讀,並按年級要求做不同的讀後練習:有的要抄寫好詞好句,有的要提出問題或回答問題,有的寫讀後感,有的模仿寫段落;設立教室「圖書一角」,讓學生利用空暇時間到「圖書一角」進行閱讀;舉行故事比賽,為了讓全班同學參與,先在班內選拔出優勝者,然後參加年級比賽,獲獎者獲取獎狀;帶小學生去圖書館閱讀,以提高學生的讀書興趣。我們鼓勵學生到圖書館借書閱讀。
最近中文老師又購買了1200多本中文圖書放入圖書館,目前正在編碼入電腦,不久,一大批中文新書可供學生借閱。
除了老師培養小學生閱讀之外,家長在家裡給孩子創造良好的閱讀環境,支持鼓勵孩子閱讀或者和孩子一起閱讀,也是培養孩子閱讀習慣的重要環節。
How to Cultivate Student's Reading Habits
Reading not only improves elementary students' language ability and writing ability, it increases and strengthens their knowledge while developing independent thinking and problem solving.
TIS is an English-speaking school. In order to encourage elementary students to learn Chinese well within a limited class time, we encourage cultivating good habits of reading Chinese books outside of school.
Good reading habit is dependant on teachers' training and guidance. When we are teaching students how to read or leading them to read, we also teach them to apply the methods of comprehension, analyses, or concepts they have gained in class into daily readings. When students learn the text themselves, we evaluate whether the students' reading methods are correct and guide them according to their aptitude.
In class, we focus on teaching methods while out of class we focus on extracurricular development. In-class time is limited but extracurricular time is unlimited. The methods taught to students are to help them study independently.
It is mandatory for students take a book home to read every week. We ask them to do different reading exercises according to grade requirements. Some students are asked to rewrite beautiful words or phrases, or do reading comprehension exercises while others write book reviews and many other activities. Setting up a "Book Corner" is another way to allow students use their spare time to read. Organising storytelling contests is our strategy of inspiring all the students to participate in public speaking and storytelling. Winners from each class will earn a spot to participate in the grade competition. The final winners will be awarded with certificates.
Library visits are held frequently to improve their interests in reading. We encourage students to feel free to borrow books from the library. Recently, Mandarin teachers bought more than 1,200 Chinese books. They are currently being coded into our library system and will be available for students to borrow soon.
Parents can also play an active role in creating a good reading environment for children at home by encouraging kids to read or by reading with them. This will help cultivate children's good reading habit.