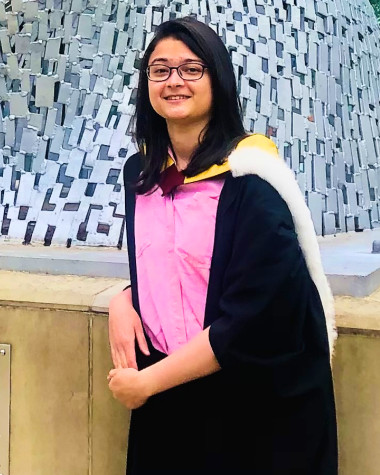 Getting accepted into veterinary medicine is no easy feat, as it requires a combination of academic excellence and a compassionate nature. Not only do you need impressive grades in your high school exams, but you also need to possess strong problem-solving skills to understand and diagnose the health issues of your animal patients who cannot communicate their pain. It truly takes a special kind of person to excel in this field. Angelica Bull from the Class of 2016 has achieved just this. It is truly inspiring to see her not only accomplish great things but also choose to use her expertise in her home country.
Angelica's impressive accomplishments have garnered her recognition and led to her being honoured with the prestigious TIS Distinguished Alumni Achievement Awards in June 2023.
Upon speaking with her, we were fortunate enough to learn about her incredible academic journey and accomplishments.
Where did you study veterinary medicine?
The Royal (Dick) School of Veterinary Studies, Edinburgh Scotland.
Have you always wanted to be a veterinarian? What motivated you to pursue a career in veterinary medicine?
For as long as I can remember, I've always said I wanted to be a vet when I grew up. I've always been fascinated with animals and wildlife. Even when I was little, I wouldn't be afraid to approach giant dogs, interact with turtles and pick up lobsters at restaurants. A big part of what motivated me to pursue a career in veterinary medicine is my love and curiosity for science and animals. There's such a vast unknown area in this subject that there are new research articles for ongoing diseases and treatments every day. Yet, there is still so much we don't know. It's exciting to realize that new equipment or medicines may be being invented for use shortly to provide the best care we can to our patients, whether it's a domestic cat or a wild cougar.
What was your most memorable experience at TIS? What did you enjoy the most about going to school here?
Being part of the basketball team throughout my time at TIS has been my most memorable experience. I've made many friends outside of TIS from participating in tournaments and have grown as a person. I gained confidence and learned the most important thing of all is to be humble. Just have fun and enjoy the games; winning is secondary.
I enjoyed the school trips, especially with the student council; I was given a massive opportunity to get in touch with the local shelter - ANIMA, which helped me get first-hand pre-vet experience.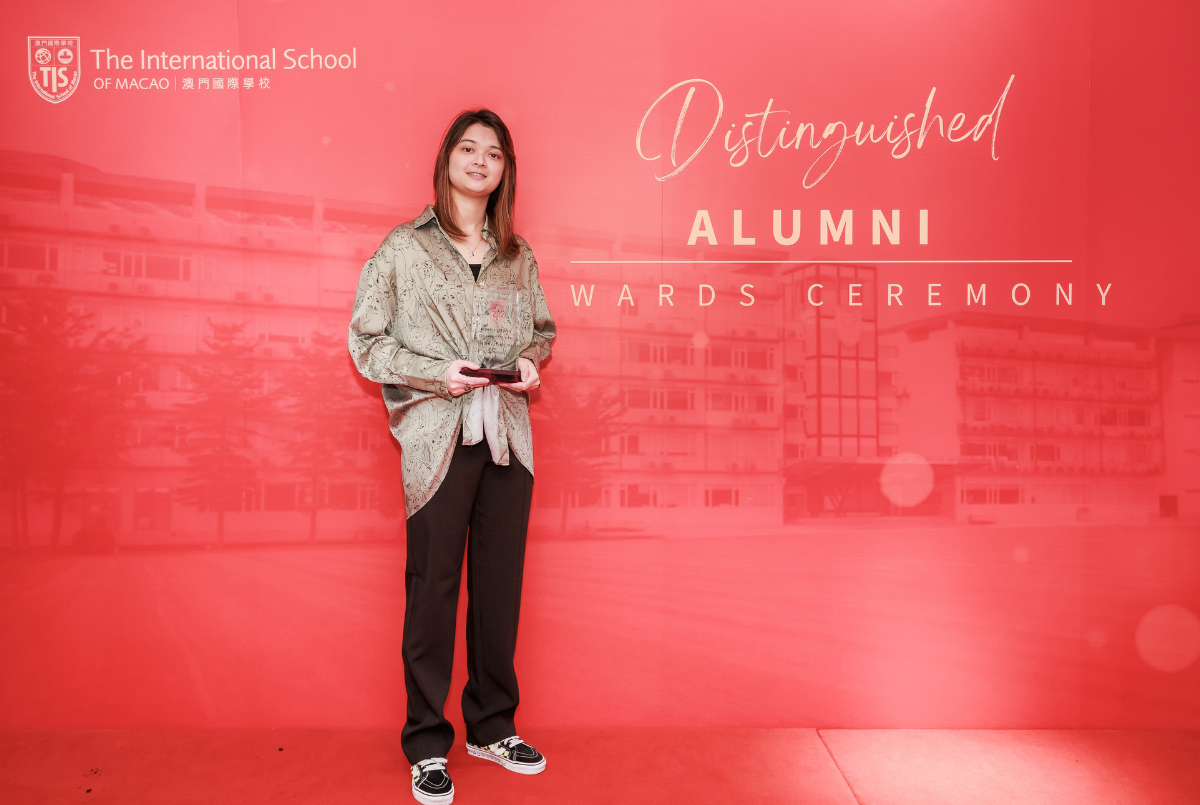 Do you keep in contact with other students from the Class of 2016? If so, do you regularly catch up with them?
I still keep in touch with my fellow alums; I regularly get together with those residing in Macau currently and try my best to check in on those who are overseas.
What specific skills or knowledge did you acquire at TIS that have been valuable to you in your studies or career in veterinary medicine?
Obviously, my knowledge of biology and chemistry is valuable. Outside of academics, being part of the student council and sports teams taught me the importance of good teamwork and communication, as both are crucial skills required to make the work environment enjoyable and to ensure our patients receive the best care as efficiently as possible.

Were there any teachers or staff that influenced you while you were at TIS?
Ms. Mak and Mr. Brown were excellent science teachers who created an enjoyable learning environment for Biology and Chemistry, respectively. And a quick shout out to Mrs. Pickard for making sure I said "Edinburgh" correctly!
What advice would you give any current students looking to pursue a career in veterinary medicine?
It's a gratifying career but be warned that it's not always cuddling with puppies and kittens (although there is a lot of it when you first start out). It's also a lot of very sick animals and dealing with some more upsetting situations. I strongly advise volunteering at a veterinary hospital or clinic before deciding. Hence, you get a complete picture of what to expect. But it is definitely a good career choice if you love animals!
While studying veterinary medicine at University (or as a professional), were there any particularly amusing or touching experiences you could share with our community?
I have an embarrassing story from Vet school. This was during my final year rotations working at the Dick Vet Small Animal Hospital, a rather large (around 60-70kg) labrador came in for a consultation, and I insisted on being the one to bring the patient back to the client at the car park (it was during COVID and we were only allowed to do car side consultations, followed by checking the animals away from their owners). For context, I was not of a very big or strong build, and the patient weighs more than I do.

The main hospital doors opened, and we were walking calmly towards the car park when suddenly, the patient noticed his owner and decided to make a run for it. For whatever reason, I thought it was a good idea to, instead of pulling back on the leash and telling him to slow down, run with a 60kg labrador. Realizing that we were going full speed directly towards the client, I tried to bear hug a nearby tree as a last resort to stop myself before I crashed into my client. Unfortunately, with the speed that we were going, the momentum prevented me from stopping myself, so instead, I slipped off the tree, the leash slipped out of my hand, and my entire body slipped and smacked into my client's car. Luckily, the patient happily jumped on the client, and the car wasn't damaged. Everyone laughed at the situation, and my supervising vet came out of that situation with a hilarious vet student tale to tell.
After completing your degree, you moved back to Macau. Was that always the plan, or did you see a particular need in your field that required filling?
After completing my degree, I didn't have a solid plan for what I wanted to do. In fact, I was planning to find an internship in the UK to gain some experience before returning to Macau. Coincidentally, I graduated around the time the COVID situation was worsening in the UK, so my family and I decided it would be safer for me to return to Macau as soon as possible. Since the veterinary field is so understaffed everywhere, it worked out pretty well that I returned and started to work almost immediately with a local practice I had already worked with.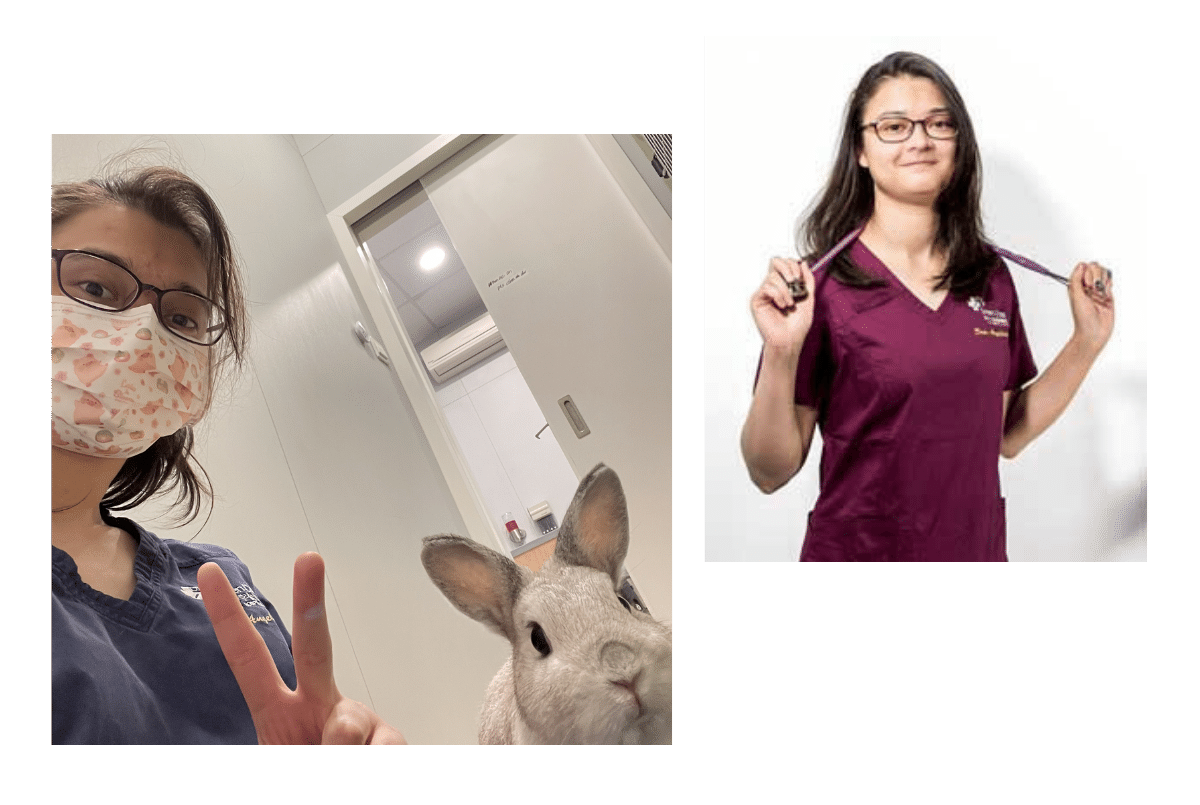 What do you enjoy the most about being a Vet?
Being a vet is a lot like being a detective. My patient can't tell me precisely what is happening; I rely on clues from my client's history and from performing examinations to slowly figure out what is happening. It's a lot of fun and feels super rewarding when I finally reach the definitive diagnosis.
Another part I also really enjoy is the learning. Even though I've gone through hundreds of lectures, practicals and numerous examinations during University, medicine is still evolving. There are new diseases and treatments being discovered almost every day. I feel blessed to live in a time when knowledge is just a Google search away. It is so easy to contact professors and fellow veterinarians worldwide via the Internet. There is always something new, making this career so exciting and fun.
What makes you proud to be a TIS alum?
I am proud to be able to go on and pursue my dream career after TIS!
What word or phrase would you use to describe a TIS alumni?
Ambitious, Compassionate, Ingenious.