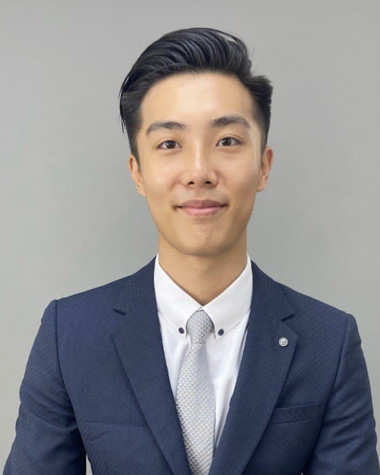 Personal finance has been an interest of TIS grad Sunny Lei for a number of years. The Class of 2018 alumnus is currently enrolled in a 3 year BSC Finance program at City, University of London and will graduate this July. In the meantime, he's also been honing his skills by completing internships at AIA Group and HSBC in Macau. Currently, he's working on a personal finance and development blog called Leinvests as well as Flinc App, a real estate platform for buyers and sellers to connect. It will be ready to launch in the fall. We caught up with Sunny recently to find out more about his journey so far.
Tell us about Leinvests and how it came about.
Leinvests is a blog I created in hopes of giving back to the community with my expertise in finance. This idea sparked in me when I saw an increasing number of friends asking me for financial advice and investing tips. During my studies in London, I realized that the opportunity to get a financial education is rare and expensive. Hence, I want Leinvests to be a community for anyone who has the interest or passion to learn about personal finance and personal development. Currently, Leinvests is a side-project of mine where I constantly dedicate about 3-7 hours per week to produce content for my readers. If you are interested in checking my blog out, we post content weekly on Instagram (@Leinvests_) or www.leinvests.com
How do you think TIS helped to prepare you for university and life in general after high school?
I am incredibly grateful for the opportunity to have studied at TIS since Pre-K. Studying in a Canadian school has given me insights into a foreign culture, and this has allowed me to relate and connect easily with my peers at university.
Also, studying in TIS allowed me to pursue my passion in business at an earlier stage where I started an online venture for my Passion Project 30 in Grade 12. Although it was not successful, it was a fun and exciting process to be able to do what I am passionate about at such a young age.
What are your fondest memories of your years spent at TIS?
My fondest memory of TIS is the 2017 diving experience trip to the Philippines, Malapascua Island. TIS is the only school that I know that offers students the opportunity to travel outside Macau and China for cultural exchanges. Not only was the diving trip fun, but also it was challenging as our team went on deep dives with sharks. It was a blessing to have had such experiences on a school trip.
What advice do you have for grade 12 students who will be graduating this year and heading to university?
My best advice for graduating students is to follow their passion and dream, whether it is studying, sports, drawing, or acting. Do not be too worried about going into a degree that you do not have a strong interest in. Part of the journey is to find your dream and passion.
Where do you see yourself in 5 years?
In five years, I see myself working in the field of financial technology in Asia as that field of finance fascinates me. One of my long-term goals is to help accelerate Macau's financial industry through technology digitalization. When Macau is compared against Mainland China, Macau's financial sector is at an infancy stage. On the other hand, I hope Leinvests by then will have a few more contributing authors, to which the workload can be efficiently distributed.