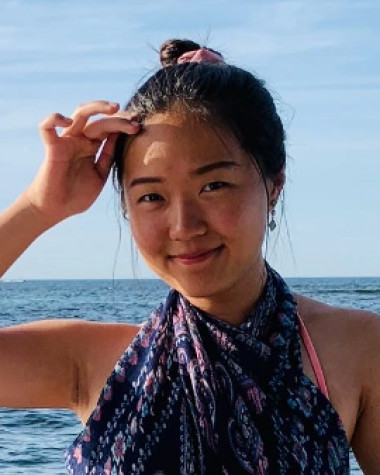 When did you first become inspired in a STEM (Science, Technology, Engineering, and Math) field?
I kind of stumbled into a STEM major. Believe or not, I had an accounting dream. I thoroughly enjoyed TIS's accounting course, and after graduation I interned for 6 months at TIS's accounting office as an accounting clerk. Originally, I wanted to major in Accounting and Financial Economics. However after 2 years, I realized that maybe accounting is not for me. Thankfully, I have been taking Econometric classes as electives. So without having to do extra units, I made a smooth transition from Accounting to an Econometrics major in my final year of uni. I am glad it's worked out that way.
Where are you working right now?
Currently I am a Commercial Analyst at a tech startup, Ofload. Ofload is a digital freight forwarder that connects shippers and carriers. A little bit like Uber but for freight. My job includes developing pricing strategies, go to market/exit strategy, sales analytics, deriving monthly business insights, and many other random pieces and components since I work at a startup.
What is the best part about your profession?
I enjoy the flexibility of my profession. Prior to this job, I was a transport economist at KPMG, now I'm a commercial analyst at a startup. My quantitative skills allow me to pursue a more data driven role, but also qualitative roles. For example, it would be very easy for me to transition into a project manager role, and analytical skills are always valued in any role.
How was your experience at The University of Sydney?
At USYD I attended a lot of societies and activities like I did at TIS. For example, the Sydney Uni Symphony Orchestra allowed me to continue my hobby and meet more people, being the student representative of my faculty allowed me to continue being disciplined, and being an executive of the Statistics Society allowed me to meet many industry professionals to help me better understand my career path.
I am grateful that my university provided many resources for me to succeed. On top of all the societies and activities, I also attended the London School of Economics for summer school and undertook an industry unit working with KPMG. Overall I'd say I had a fulfilling and fun time at USYD.
What challenges/highlights have you experienced at university?
The hardest challenge was really to find myself. The first 2 years, you realize you are no longer one of the few amazing people. You are surrounded by hardworking, intelligent, and amazing people. The grading system in uni is also very different to high school. Not achieving my previous marks in high school has put me into self doubt, and asking the question "why am I really studying this?". What do I really want to do? And am I doing this because others told me so and that's always been the way, or is it something that I really wanted to do? I think through university, it is a great time to find yourself, and discover your true passions. This was probably my highlight and my challenge at the same time.
How did TIS help prepare you for university and life in general after high school?
I think TIS created a great environment for me to explore my hobbies and passion. This has made me an interesting person. Now outside of work, I play basketball in social competitions, I jam with my friends on the piano or violin, I enjoy watching drama shows, and much more. I think it's very important for people to develop hobbies at a young age as it can teach you different skillset, and make life much more fun!
What are your fondest memories of your years spent at TIS?
I think my best memories definitely come from experience weeks, basketball and volleyball competitions, and all my extra curricular.
If you had it to do all over again, what would you do differently?
I don't think I'd do anything differently. I believe all my past experiences bring me to where I am today and I value all of it. My philosophy is to never do things you would regret, so all my decisions were made very carefully.
What do you know now that you wish you knew during your time at TIS?
What you study doesn't necessarily have to dictate what you do. I have seen Bachelor of History becoming data scientists, Bachelor of Philosophy becoming management consultants, and Bachelor of Economics becoming chefs. It is important to continuously explore what you enjoy, and not think of it as a sunk cost where once you've chosen a path you are stuck on it for life.
What advice do you have for grade 12 students at TIS who will be starting their university career?
University is a completely different system to high school. It takes a lot of discipline. So choose something you enjoy, and put your best to it!
What advice would you give to children who would like to enter a STEM profession?
STEM is not as scary as it is. I'm not even great at maths and if I can graduate with an Econometrics degree, you can too. Also, in such a data driven age, analytical and quantitative skills are greatly valued no matter what your hustle is. It'll always come in handy!
Where do you see yourself in 5 years?
Life is full of opportunities and I will never know where it will take me next. 5 years ago, I had no proper intern experience so it was difficult to find a job as an international student. I thought I'd either be doing a Masters in the UK, or going back to Macau. But hey, look where I'm at now! So in 5 years, I might be back in Asia, maybe I'd have my own family and settled down in Australia, I would never know, and I look forward to being surprised by life.