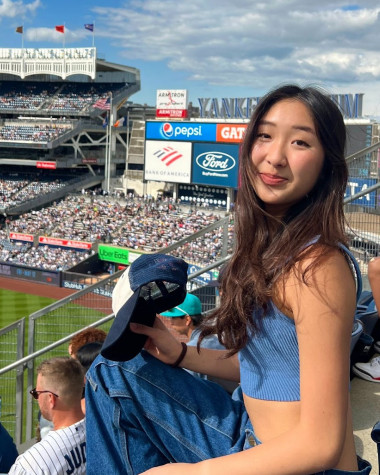 Taking her own bite out of the Big Apple
When Natasha Ho got the chance to study in New York, it was something she'd only ever dreamed of. She immediately seized it and has spent the past year living in the Big Apple! We recently caught up with her to learn more about how life's been since her move.
Which program are you studying?
Parsons School of Design at The New School, Bachelor of Business Administration, Strategic Design and Management
It's been almost a year since you graduated from TIS and headed to the other side of the globe to pursue your dreams in fashion. Can you tell us how it's been so far?
Since moving to the US alone, I have learned a lot of communication and life skills that have aided me in adjusting to this new environment. Even though I am far from Macau, I love living in New York because it has introduced many experiences and opportunities to me. For example, as New York is one of the capitals of the fashion scene, I have been immersed in the continuously evolving fashion world, acquiring the ability to study fashion movements firsthand.
How are you finding life at University, and how have you found adjusting to life in the US?
I was initially nervous, mainly because I had never been to New York before moving here. However, through Parsons' supportive environment and the friends I have made here, adjusting to life in the US has been easier. In addition, unlike a traditional campus, I live among the city's locals, allowing me to explore New York like an independent adult. Figuring out how to travel and interact with the city was a difficult process, but it pushed me to learn a lot quickly.
How do you think TIS helped prepare you for university and life after high school? What challenges/highlights have you experienced at university?
TIS helped me prepare for the academic difficulty I currently face in university. Having the skills to gather and present information properly is an essential skill that has allowed me to overcome many technical challenges. Additionally, having Western media and news introduced during my time at TIS also made me more aware of the environment that I live in currently and aided in my social life.
How did IB Visual Arts at TIS help you, and how was the enrollment process experience for you to help get into your dream university.
IB Visual Arts helped me create a fully realized portfolio and passion for design which guided my career direction. All assignments required from IB Art, such as the comparative study and final exhibition, taught me valuable skills necessary to succeed in design school, which I am very grateful for. Because I could experiment with various techniques and concepts during those 2 years, I honed my skills and established them for university. The two-year program was a big jump from the Alberta art curriculum. It took trial and error to get to where I was at the end of the year, but it made my transition to art school easier.
Did you have any teachers/staff who influenced you?
My IB Visual Arts teacher Ms. Campre was a great inspiration when I was experimenting with my artistic skills and helped me establish my own style. Art is subjective, and it takes a patient and honest teacher to help a student evolve into their creative potential, which is something Ms. Campre was able to help me with. Additionally, my academic counsellor Mr. Wester helped me narrow my interests into a few select schools and introduced this specific major to me when I first looked into design schools. The college application process for the US follows a specific guideline that I would not have known solely based on the website's instructions, so I appreciate his guidance. Lastly, I also wanted to credit Mr. Dunn, who fueled my interest in and motivation for creating art. His advice in my film and social studies classes translated into many of my works.
Any personal or professional achievements you'd like to highlight?
While studying Strategic Design and Management, I have turned my focus onto design and fashion communication, which has allowed me to have my art displayed in an exhibition in Soho during my first semester and featured in an editorial for NYC's Primadonna Zine. I continue to create and design under my artist name, CIHO, and I hope to develop my style further during my studies in New York City.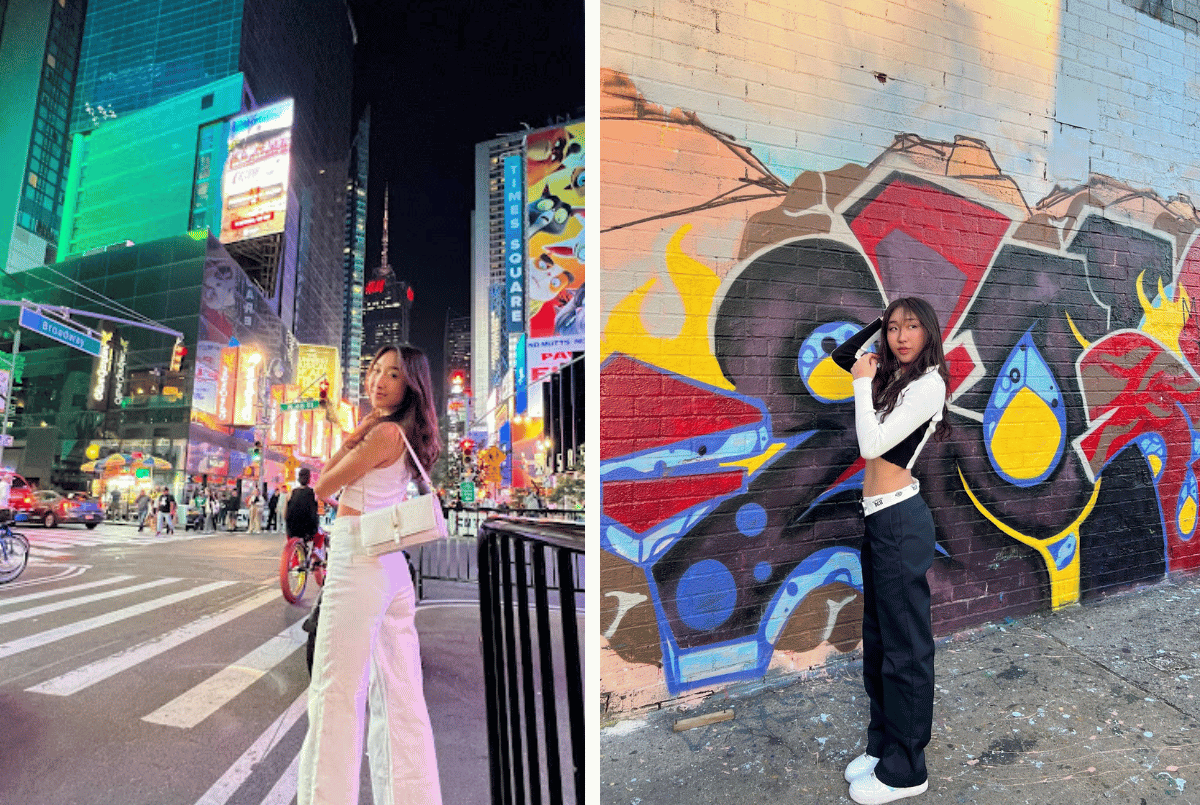 How did your time at TIS influence you in your life?
TIS has influenced me to become more socially aware and taught me to network properly, as I am still quite new to the New York scene. This makes me unafraid to ask questions which is an important skill to have.
What are your fondest memories of your years spent at TIS?
My fondest memories are experience weeks in China, Vietnam, Thailand, and Taiwan. I could bond with my classmates outside of an academic environment. It was the first time I was semi-independent. It also made me realize that I loved exploring and experiencing new things, which made me appreciate my move to New York even though it seemed intimidating.
What piece of advice would you like to share with our current students who'd like to pursue careers in fashion?
Design schools can help you develop your unique skills and style. Still, your career and passion are ultimately something you have to discover on your own. I am not a fashion design student, but I am interested in the fashion world. Being in New York, this encompasses many fields that I may not even know about yet. Therefore, Networking and socializing with others who share your interests is extremely important. Be bold and ask questions!
What makes you proud to be a TIS alum?
I am proud to be an alumnus of TIS's diverse and vibrant community. In the US, not many people know about Macau. My experience with how and where I grew up positively influenced how I interact with society today. TIS also immensely advanced my English skills to an excellent standard, making me successfully transition to the US.
What word or phrase would you use to describe a TIS alumni?
Passionate!
If you'd like to keep up to date with how Natasha is doing in New York, please take a look at her website or follow her on Insta!
For Natasha's website click here