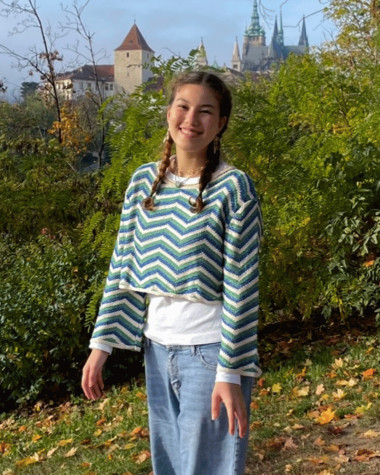 Leaving the comfort of your home country to explore a new culture, language and study system might seem like a bit of a risk. But Jeya Verschuren, a Class of 2022 graduate, took a leap of faith. She is now pursuing her dream of studying medicine in Europe and couldn't be more thrilled. Now almost a year later, Jeya is walking us through her journey and sharing the lessons she has learned throughout.
Which program are you studying?
Wroclaw Medical University, English Division Uniform Masters Studies in Medicine
It's coming up to a year since you headed to Poland to study Medicine. How have you found the first year of Medical school? What have you learnt about yourself during this year?
The first year of medical school has been challenging at times but also so rewarding. I am learning so much and surrounded by people interested in the same things as me, which is really nice. The university environment is so much more different than the one in high school. All of the responsibility is now on you. It is up to you to keep track of your assignments, stay attentive in class, and know all the exam material. Not only that, but I also live alone, which meant I had to figure out what to eat for meals when to study, etc. But I really love this lifestyle because it gives me so much freedom to choose. Through this first year, I've also learned that I really like to cook.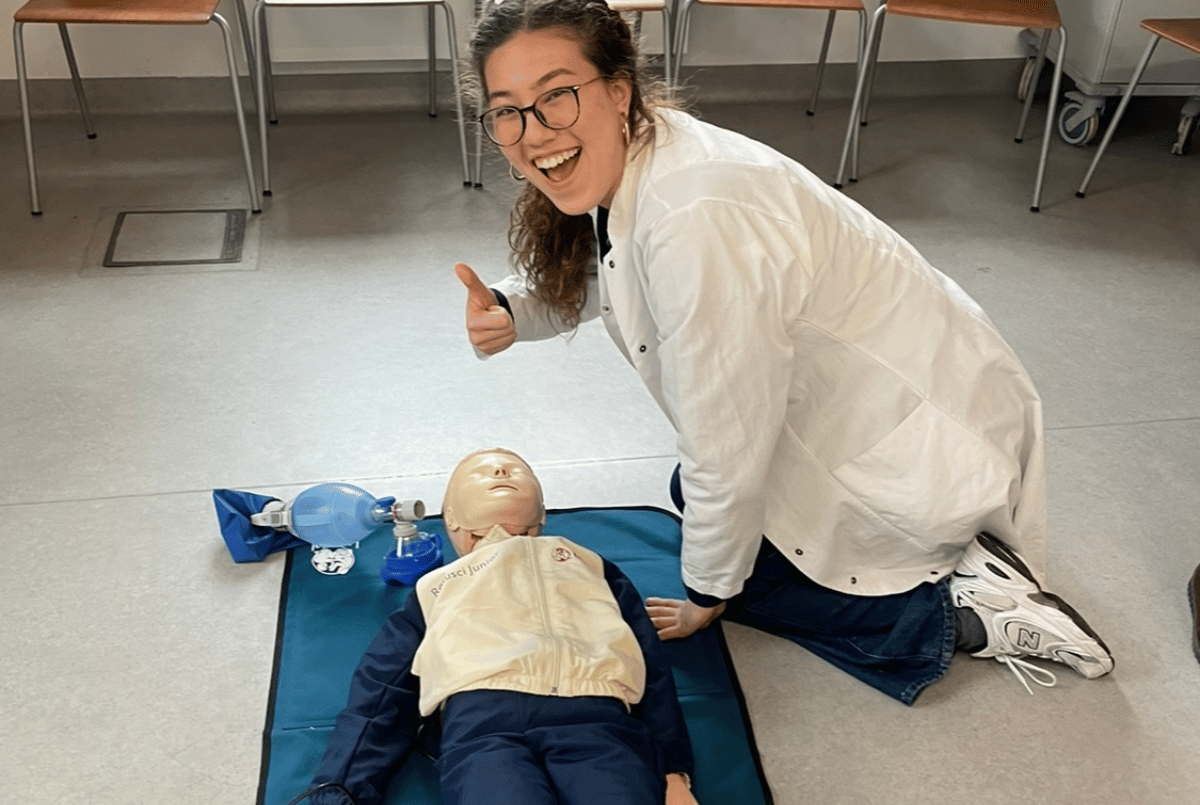 How are you finding life at University as well as adjusting to life in Poland?
I love the independence it gives me because I don't have full days of classes anymore (most of the time) and can choose how to spend my days. It's given me the freedom to find new things I'm passionate about and allowed me to further develop myself. Since I had never been to Poland before I decided to study here, moving was definitely outside of my comfort zone. Living almost my entire life in Asia, I really wanted to live somewhere in Europe where I could experience four seasons and travel to places I had never been. Poland has been such a perfect environment, and exploring a new city and country with new people has been super exciting. I will say that the Polish language looks a lot like alphabet soup at times, though.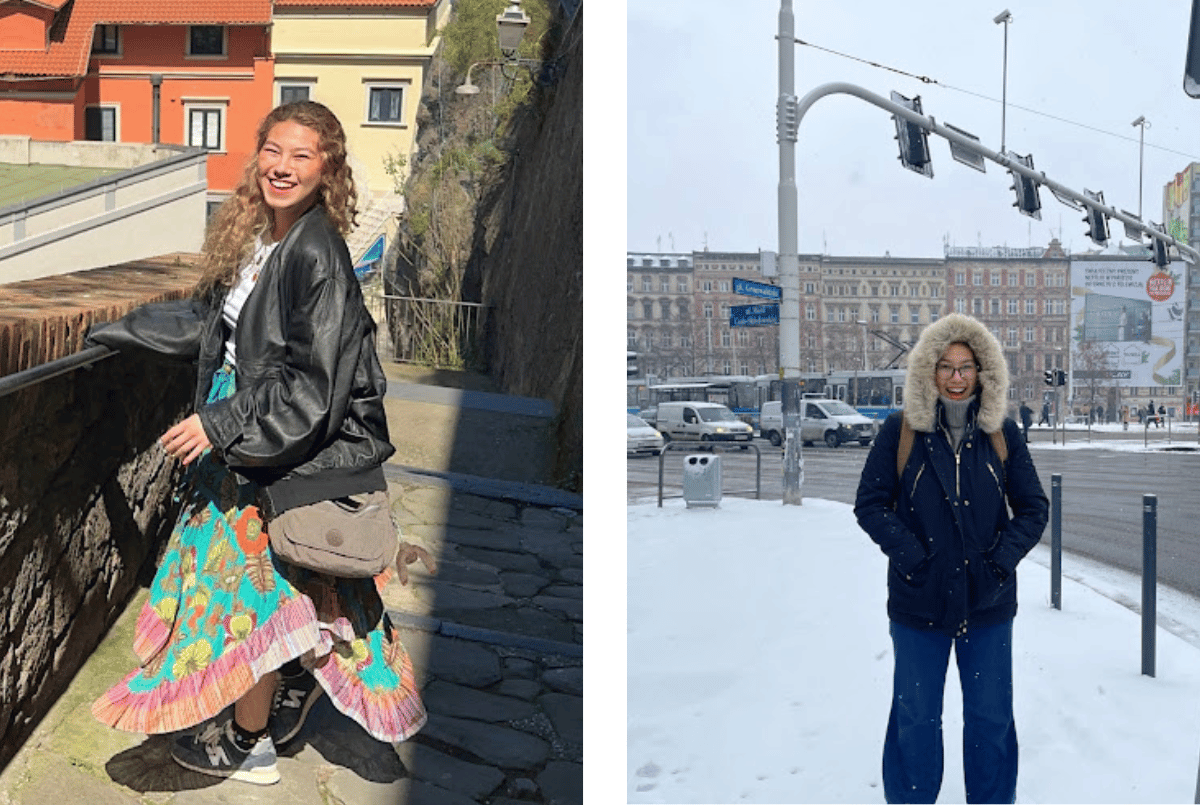 Are there any personal or professional achievements you'd like to highlight or funny stories that you'd like to share about your first year of medical school?
In terms of academic achievements, I was really proud of myself because for my first anatomy exam of the year, a notoriously difficult exam, I was the only student in the year to get full marks! Regarding personal achievements, I signed up to be a part of my university's "Forensic Medicine" course, where we get to observe and even participate in autopsies of actual cadavers. In my first class (at 5AM..), I walked into the room and saw a cadaver lying on the table. This was the first time I had seen an actual corpse, and I had not eaten anything beforehand… which meant I passed out in front of the entire class. Although it is now a funny story I tell people, it also served as a milestone for me in my medical school journey. After I passed out, I returned and completed the rest of the class. So I am proud of myself for staying strong.
You took the Alberta Diploma. How did you find the University's attitude towards the Alberta Diploma during the enrollment process?
Throughout my entire university enrollment process, I never encountered any difficulties regarding my Alberta Diploma. In fact, it actually benefited me because I did not need to do an English Language test since my diploma came from an English-speaking country. In addition, the Alberta curriculum is widely respected, and your actual performance in school is more so what the admissions team would look at.
How did the TIS academic counsellors help you find the best university for you? Did you have any particular prerequisites?
Since there were few TIS students at the time that went to Europe to study medicine, my counsellor and I were like a team working to find universities together. Some prerequisites were that it had to be an English-speaking program, allow me to have clinical experiences early in my education, and be in a city with a nice city centre while still having a calm residential area. My academic counsellor was incredibly helpful by researching universities on his own time and ensuring I had all the documents I needed for my applications. Since I had applied to so many different universities in different countries, it was so important that I had someone to make things more organized and ordered.
How do you think TIS helped prepare you for university and life after high school? What challenges/highlights have you experienced at university?
I think TIS helped prepare me for university not just in an academic sense but also in a social one. Since TIS's community is so open, I believe it conditioned me to be a more social and outgoing person. This helped me when I first started university because I was eager to make new friends and took every opportunity to meet everyone. Also, since my senior year at TIS relied a lot on independent work and study, this really prepared me for the lifestyle in university. Although managing my time during the first few weeks at medical school started as a challenge, I quickly adapted and figured out what schedule worked best for me.
Did you have any teachers/staff who influenced you?
All of my teachers at TIS have always encouraged me to ask questions and stay curious, and I take that mindset with me to every class now, never being afraid to raise my hand when I don't understand something. Their positive attitudes have shaped me to be a cheerful person who always wishes their friends a "Happy Friday!!" (thank you, Ms. Ly).
How did your time at TIS influence you in your life?
Given that I spent most of my life as a TIS student, I would say it has greatly influenced who I am today. I really valued being in an international environment and a school where everyone knew each other because it helped cultivate meaningful and close friendships with the students around me and my teachers. I felt prioritized and listened to throughout my time at TIS, which made me realize that my thoughts and opinions had value.
What are your fondest memories of your years spent at TIS?
Some of my fondest memories include helping at different sports tournaments, getting a hot chicken panini from Tiger Bites, the many middle school challenges we had to complete, school lunches with all my friends, and simply being in a classroom with people I had grown up with. Spending so much time with each other and sharing the same teachers over the years resulted in a comfortable learning environment for which I am forever grateful.
What piece of advice would you like to share with our current students who'd like to pursue medicine?
Do not let the potential rigour of it scare you off. Once you are in medical school, it is up to you to make a balanced and fulfilling life for yourself, which is very much possible. However, you must stay committed to your goals as there will be difficult days when you might question your decisions (like when you have to learn all the nerves of the body…). If you are genuinely passionate about medicine and can accept that it will be challenging sometimes, studying medicine will be rewarding.
What makes you proud to be a TIS alum?
TIS's warm environment where everyone feels like family. I also loved the many activities and events for students to join. It made my time there even more memorable.
What word or phrase would you use to describe TIS alumni?
Well-rounded, curious, and kind.