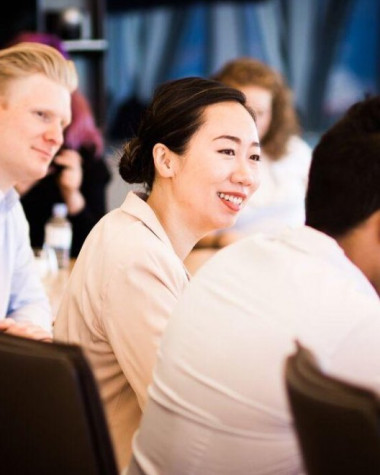 I started getting my hands on this 'food waste app' project towards the end of 2016. I was in my second semester of my master's degree, and in a class called Social Entrepreneurship. I remembered that our first assignment was to find a global issue that we are passionate about or interested in solving, and write a paper about it. Without hesitation, I went for food waste because my family has taught me the values of respecting food and not wasting it.
While I was doing my research, I came across a European tech start-up that is doing great things and making positive impact every day. So I reached out to the CEO on LinkedIn and somehow convinced him and his co-founders to expand to Australia. This process took me 3 weeks but it was worth it. Soon I was on board as the first Australian employee to work with them remotely. In March 2017, they recruited an Australian CEO to oversee the expansion and we launched their app in Melbourne, Sydney and Brisbane. However, due to funding issues, the European start-up decided to pull out from the expansion and relocate their resources back to Europe. When that happened, I was a month shy from graduating, and pretty much lost my job.
After I graduated from Melbourne Business School, I decided to restart the food waste initiative. I knew what I had to do it this time and I was determined to make it my own. Hence, I founded Bring Me Home in 2018.
Bring Me Home is a social enterprise that aims to tackle food waste in the food retail space. It is a marketplace that connects people to food retailers that have excess food to sell at discounted price near the end of the day. It all started as a one-woman project, but now it's turned into a project that is backed by an army of 17 passionate university students and a CTO who is building the tech. We officially launched in Melbourne in August and we will gradually expand to other major cities in Australia. The short term goal is to expand all across Australia however eventually we would like to expand to the United States and all across Asia Pacific.
There are so many obstacles and turning points during this entrepreneurial journey. It is a truly rewarding and special journey, but it's also a really lonely one I have to say; so having a good support network, and a really strong mindset and are both equally important to keep my energy and passion going. The hardest thing for me was actually 'starting up'. Setting up everything, finding out 'why me why now', knowing my goals and how to achieve them – these took me months to figure it out. I think it's really important to get these foundations and pillars laid out and clarified before starting anything, because ultimately, these are the things that we entrepreneurs always go back to every time we have doubts or feel deflated. These are the things that keeps me grounded and reminds me why I'm doing this.
Now an obstacle that I'm facing is building a strong support network and system. Don't get me wrong, I do have a lot of amazing people in my network wanting to help and offering lots of advice. The challenge for me is to identify which of those advice and offerings will actually add tremendous value in the long term, so I don't have to spread myself too thin to gather information from everyone and specific times. But yes, it's still a challenge, because it's just so hard to turn away good people with good hearts.
I have so many future plans for this venture and for future ventures. All aiming to achieve the same mission – cut food waste. I'm hoping that by the age of 30, I'll be able to launch at least 2 successful start-ups. Guess I'll just have to sail the wind and see where I land!