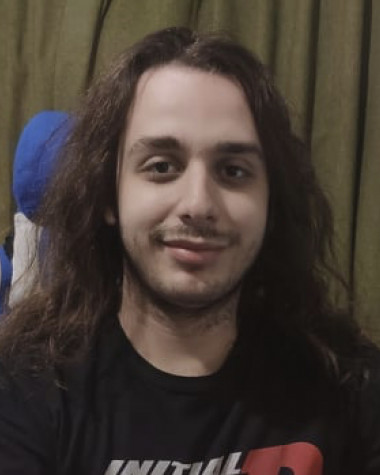 The popularity of video games has grown exponentially over the years and a thriving industry has meant increased opportunities for careers in video game design and development. TIS alumnus Goncalo Santos recently graduated with a degree in Computer Gaming Technology from Anglia Ruskin University's Cambridge campus. We caught up with him last week to find out more about his plans for the future in this booming market.
Game design is very much a growth industry with many potential career paths. Where does your area of interest lie (conceptual, artistic development of games, or programming)?
There are many different positions that one can take in the world of game design and development. My course mainly focused on the programming side with minor focus in other areas. Most of the course revolved around creating games in the Unity Engine and programming them in C#. Alongside this, there was also some level designing involved. Different courses such as the Computer Games Art focused more on full-scale level design, whilst ours went with an approach called Greyboxing, where the level is designed with basic shapes such as cubes and ramps. My area of expertise and main interest lies in the programming aspect, although I'm also quite interested in level design and hope to improve upon that.
What are your plans now that you have graduated? Will you find work in game design here in Macau or work overseas?
Finding work in game design in Macau is currently very hard. My current plan is to find IT work here to gain some job experience as I work on small independently created games from home in my free time, and then move overseas for work when that becomes a possibility. I'm still exploring what options overseas are possible for me.
You recently came to TIS to speak to computer science students. What advice did you give them?
During my recent visit, I briefly spoke of my experience in university but didn't give much advice for pursuing a career in my field, although I did try my best to provide some slight assistance for a few of the students on their Unity projects. The advice I can give to anyone reading is to try making some simple projects in Unity. The software is free and there are plenty of guides on YouTube, Udemy, and other websites that could help anyone get started if they wish to learn more. Most university courses in my field also tend to start under the assumption that students will have little to experience in programming and Unity at all.
Speaking of TIS, how did your time spent at the school help to prepare you for university and life in general after high school?
Learning at TIS in general really prepared me for university. I had transferred to TIS from EPM in 2012. This was quite the radical shift for me as in EPM, most subjects are taught in Portuguese, which despite being my native language, I wasn't learning well whatsoever, partly because English was a lot more appealing to me. When I transferred to TIS, it surprised me how quickly I was able to adapt into the curriculum. Learning entirely in English helped me prepare for university as I had always wanted to take my university education to a primarily English speaking country. On top of this, TIS helped a lot by providing students with resources to help us figure out how to apply into different universities around the world, such as UCAS, which I used to get into my university. In my final weeks of Grade 12, I was struggling with preparation for the Math exam as there were some aspects that I couldn't grasp at the time. I wanted to make sure I could get the highest grade possible so that I could guarantee my place in university, so I used my free period during these final weeks to do practice exercises. My math teacher at the time, Mr. Ouellette, would review my answers and calculations and help me figure out what I might've gotten wrong. His guidance helped me be a lot more prepared and confident for the final exam.
What are your fondest memories of being a student at TIS?
Some of my fondest memories at TIS come from the projects I made for the Multimedia class. Some of my personal highlights are from Grade 10 when I made a parody of the film Inception, in grade 11 I also made a 2D animation attempting to condense the events of Half-Life, one of my all-time favorite games, into just a minute. And I also created a trailer for a fake buddy cop movie in 3D. Finally, in Grade 12, I was told by Mr. d'Entremont that I could take on a passion project, during this time I recorded footage and edited video trailers and image posters advertising big games such as Counter-Strike: Global Offensive, Mass Effect, and Dishonored.
Where do you see yourself in 5 years?
I'm hoping that by that time, I will be able to contribute towards the development of games that will become well known, or have the necessary funding to bring my own game ideas to life with an independent team. This may be hard to achieve but I am very hopeful for the future.