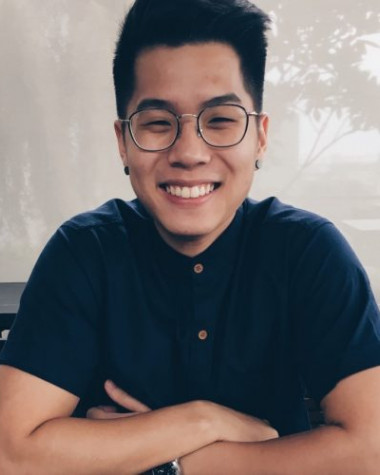 There is an amazing video about Macau floating around on social media created by our alumnus Clarence Beh, Class of 2013. Clarence made the video as a hobby. In his video, he wanted to showcase more of the people and culture of Macau, along with the touristy sights and attractions.
Upon graduation from TIS, Clarence went on to serve in the Singapore Armed Forces for 2 years. After which, he began studying Business at James Cook University, majoring in International Business and Marketing. He has just completed his Bachelor's degree this summer. He is currently taking some time off to spend time with family and to pursue his interest in film production.
His interests in film production started back in TIS from his CTS class teacher, Mr Whyte. "Mr. Whyte gave us lots of freedom to explore our creative thinking", Clarence remembered that he always enjoyed the post-production bit back in high school. He said "I never thought about pursuing film as I think it wasn't a viable career path back then. It was too specific so I chose business as it opens a lot more doors. It's only after graduating that I finally have the time to try this passion out."
According to Clarence "It's quite a scary decision to 'switch industries' from business into media. I even turned down a job offer from the company I interned, but I think this change will be worth it. It's good to try new things, gain exposure while I'm still young and don't have many commitments. I'm currently working on my portfolio and I'm gunning to land an internship in film/post-production in 2019."
Here is Clarence's video on Macau. And you can find more of Clarence's work on his YouTube Channel under his name.
MACAU | Cinematic Travel Video
"I lived here for 6 years and I still can't quite describe in words the beauty of Macau. History and culture packed tightly amongst neon lights and flashy casinos, Macau truly is a country like no other."