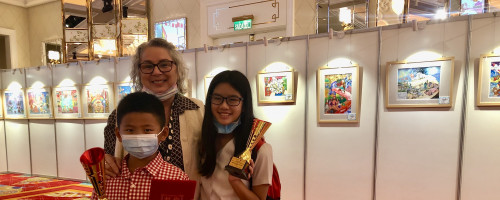 Young Artists Recognised for Macau Themed Art Competitions
Four of our students were recently presented awards for their artwork entries in two separate art competitions held in Macau.
Reever (G7) and Miles (G3) were awarded the "Most Heartfelt Children Award" for Upper and Lower Primary divisions, respectively. "The 4th Macau Primary School Student National Education Drawing Competition - Wynn Cup" invited entries during the before the end of last school year. The theme this year was "My Greater Bay Area Blueprint - Envisioning My Future". The competition was co-organised by Wynn Macau and The National Conditions Educations (Macau) Association, their aim was to encourage youths of Macau to create artwork that exhibit their vision of a bright future.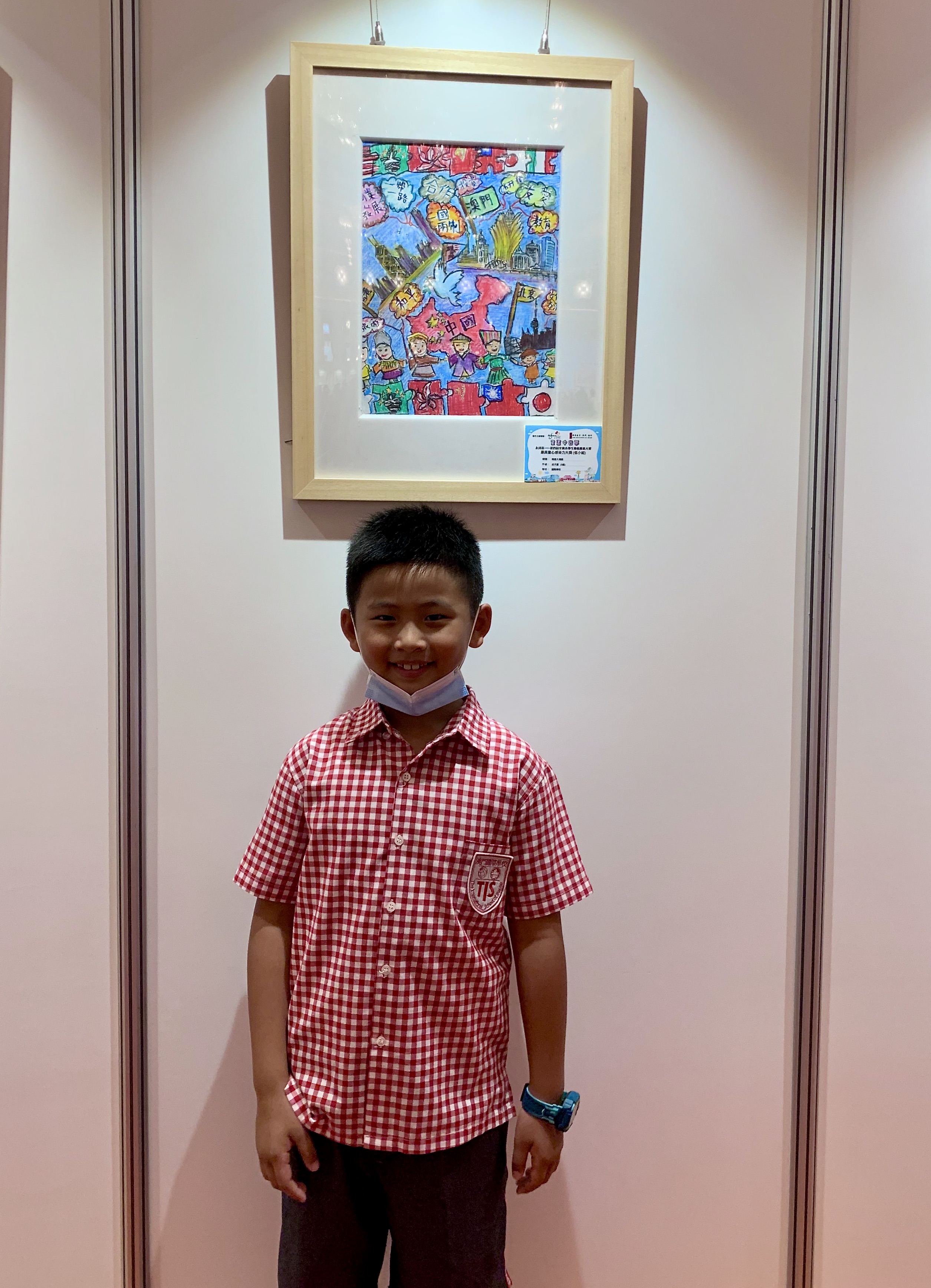 In a separate competition, sisters Guilietta (G6) and Jamie (G4) were recognised for their paintings entered into the "Calling Macau Students to Fight Virus with Art" which was organised by the Macau Chinese Culture & Art Association and sponsored by SJM. The activity aimed to encourage students to express their feelings and concerns in light of the epidemic, while promoting Chinese culture and creativity in youth arts.