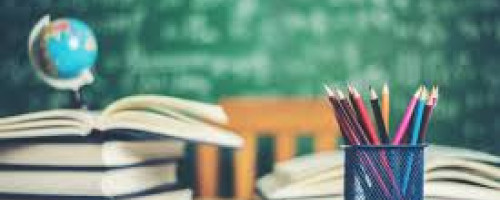 Measures for the Resumption of Classes
Dear Parents and Students:
We are delighted to be resuming classes at TIS Macao and to once again have our hallways filled with students and staff. The government has announced that conditions in Macau are safe for all of us to return to school and I can assure you that we have implemented numerous safety measures that meet or exceed the government's requirements. You can see the extent of the cleaning, safety and health measures at TIS by clicking here.
A quick reminder:
May 4th - Grade 10, 11 and 12 students resume classes.
May 11th- Grades 7, 8 and 9 students resume classes.
Infant and Primary students - still waiting for an announcement on when classes will resume. Information about "Family Friendly Measures" will come out later this week.
In addition to the above documents, the following items are important to share with you at this time:
Please…
All students who are returning to school must have self-monitored for at least the last 14 days and show no signs or symptoms of the COVID-19 virus.
All SECONDARY students will complete the government's 'Personal Health Declaration' form everyday and show it to the security guard as you come into the school. This will continue until further notice.
When classes for infant and primary education are announced, All KINDERGARTEN and PRIMARY students (grades PK to Grade 6) will complete the TIS Health Survey form before returning to school.
All students, parents and visitors will have their temperature checked before entering the school building.
Bring your own mask(s) and wear it while you are on campus. We do have a limited number of masks on campus for special situations where a student needs one replaced.
Wash your hands frequently and thoroughly. It is a good idea to bring some of your own sanitizer, however, the school will have some in every classroom and work space.
Classrooms have been organized so that students can be situated as far apart as possible.
Observe "social distancing" during recess breaks, class breaks and lunch time.
Lunches will be eaten in classrooms and not in the MPR or Tiger Bites cafe area.
If you are not feeling well during the day while on campus, report to the School Nurse immediately. If someone shows the symptoms of COVID-19, our school response plan will go into effect immediately.
If you are feeling sick in the morning, stay home and report your illness to the school. We will be reporting absence numbers to the government every day.
If you have the symptoms of COVID-19 before coming to school, seek immediate medical attention and inform the School as soon as possible.
There is no loitering for parents or caregivers before or after school. Drop off and pick up times are when parents and caregivers can be on campus without an appointment.
The dress code for the resumption of classes is the regular school uniform.
The daily timetables/schedules are the same as before the pandemic, with the following exceptions:
No ECA's or clubs after school,
No athletics or extra-curricular events,
Additional one hour after school for students to access their teachers.
The school bus schedule and routes will run as usual starting the week of May 11th.
For parents, accessing the campus by vehicle will be more limiting than before the pandemic.
TIS Entrance: 7:30-9:30 am & 3:00-6:00pm
Gymnasium Entrance(Near McDonalds) :7:30-9:30 am & 3:00-6:00pm
University Hospital Entrance: All Day
M.U.S.T Entrance:All Day
Continue to pay close attention to the policies and guidelines of the MSAR Government.
On behalf of our staff, we look forward to having all of you back in the school and finishing this year on a very positive note. Again, if you have any questions please reach out to us and we will help and support as best as we can.
Sincerely,

Mark Lockwood
Head of School
學校復課措施
致親愛的家長及學生:
很高興澳門國際學校終於開始復課,終於又可以在走廊上看到學生和教職員的身影。澳門特區政府早前宣佈,澳門疫情狀況現已穩定,允許學生分階段復課。澳門國際學校向您保證,我們已實施了許多滿足甚至超越政府要求的安全措施,您可以隨時通過點擊此處來查看學校的衛生、安全以及健康篩查的程度。
復課提醒:
5月4日:高一、二、三年級復課。
5月11日:初一、二、三年級復課。
小學、幼兒及特殊教育:視乎疫情另行公佈。稍後會公佈「家庭友好措施」。
除上述事項外,請繼續閱讀以下重要資訊:
請…
全部復課的學生必須在上課前14天完成自我監測,並沒有出現任何新型冠狀病毒的跡象或症狀。
所有中學生每天進入校園前,必須向保安員展示其手機上的「個人健康聲明」截圖。直至另行通知為止。
當公佈小學及幼兒教育復課時,全部幼稚園及小學學生(從PK至G6)在回校前必須完成「澳門國際學校健康調查」。
全體學生、家長及訪客在進入校園前必須先檢查體溫。
各人都必須配帶個人口罩。學校僅餘不多的口罩會用留給因特殊情況需要更換口罩的學生使用。
經常徹底清潔雙手。自備一些洗手液是不錯的選擇。學校亦會在每個課室配備一些消毒用品。
佈置好教室,以避免人多聚集。
分批進行小息、換堂時間及午膳時間,以保持社交距離。
學生會留在課室午膳,暫時不再前往體育館或Tiger Bites露天座位處午膳。
若上學期間感到不適,請即時前往護士室。若有人出現新型冠狀病毒的病症,學校的應對計劃會立即生效。
若早上起來時感到不適,請向學校請假並留在家中休養。學校會每天向教青局報告缺席人數。
若身體出現新型冠狀病毒的病症,請立即就醫,並儘快向學校通報。
家長或照顧者只能在上、下課時間出現在學校,其餘時間除非預約,否則不得在學校內逗留。
復課後請穿著正規校服。
上、下課時間表與新型冠狀病毒大流行爆發前一樣,但有以下例外:
放學後不進行餘暇活動,
沒有體育活動或俱樂部,
下課後有一小時自願性參與的輔導班。
5月11日恢復校巴服務;全部路線及時間不變,即不會因為學生自願性參與課後一小時輔導課的原因,而延遲放學校巴時間。
對於駕車進入校園接送子女的家長而言,現在比新型冠狀病毒大流行爆發之前的限制更多:
近澳門國際學校入口開放時間:上午7:30至9:30 及 下午3:00至6:00
科大體育館入口(麥當奴附近)開放時間:上午7:30至9:30 及 下午3:00至6:00
科大醫院入口:全天
科技大學正門:全天
密切留意澳門特區政府的政策及指引。
本人僅代表全校教職員期待大家能重返校園,以積極的姿態完成今年的學業。再次提醒各位,若有任何問題,請與我們聯繫,我們將盡所能提供幫助和支持。
祝安,