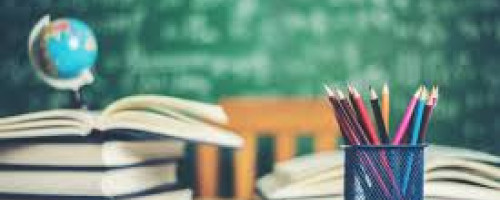 April 20 Covid-19 Update: Class Resumption
Dear Parents:
We are very happy to announce that our school will officially resume at the beginning of May. The government announced last night that conditions in Macau are safe for students to start returning to classes. It is mandating a staggered start, beginning with high school students. Different from a previous announcement, at this time younger grades will not be able to come on campus when high school students start back. We are very hopeful there will not be a delay in having the younger students return to school in May. Here is the schedule put forward by the government:
Resumption of Classes Schedule
May 4th - Sr. High School students (Grades 10, 11 and 12)
May 11th - Jr. High School students (Grades 7, 8 and 9)
Primary, Infant and Special Education - To be announced according to the epidemic situation.
*All inclusive students will return to classes according to the grade they are enrolled in.
**Online teaching will continue until the official class resumption date for that grade level. After regular classes resume, online teaching will no longer be available.
Programming Guidelines for When Classes Resume
Students will follow the regular school timetable; some modifications will be made for Kindergarten.
One hour of support time with teachers after school will be offered in order to catch up, receive additional academic assistance, and/or enhance their learning;
No ECA's, tutoring or other extra-curricular activities will be offered for the remainder of the year;
Tutoring for inclusive students will continue.
Safety and Health Management
One of the first and most important safety measures is for all parents and students to return to Macau at least 14 days before they are scheduled to return to school, so they can self-monitor and ensure they are not showing symptoms of the Coronavirus. As a school, we rely on everyone to be considerate, compassionate and diligent for the benefit of the entire community.
We are closely following the guidelines and advice from the MSAR government. The safety measures we have in place when classes resume will be posted on the School website by the end of this week.
Although we are all excited about the resumption of classes, please know that it will be a transition that will present some challenges. The health and safety of our students, staff, parents and visitors is our top priority. Please act with compassion, consideration and kindness towards each other, and remember, we are all in this together.
On behalf of our entire staff, we look forward to all classes starting in May and welcoming back our students and families.
Sincerely,
Mark Lockwood

Head of School
復課安排
致親愛的家長:
特區政府昨晚宣佈,澳門目前的疫情將況已經可以允許學生返回學校上課。因此本人在此十分高興地向大家宣佈,學校將於五月初正式復課。根據政府要求的階段性復課安排,高中學生將會是首批復課對象。與早前公佈的不同,高中學生復課期間,低年級學生不得進入校園。我們希望低年級學生復課日子不會遲於五月。以下是澳門政府提出的復課安排:
復課時間表
高一、高二及高三學生於5月4日復課
初一、初二及初三學生於5月11日復課
小學、幼兒教育及特殊教育復課安排需視乎疫情再另行公佈
* 融合教育學生復課時,仍然就讀原本年級,沒有改變。
** 各個年級的線上學習將持續至復課為止。當該年級正式復課後,線上學習將即時停止。
復課後的課程安排
中、小學生將繼續根據原定之課堂時間表上課;而幼稚園學生將有一些課程改動。
老師會在放學後留校進行一小時的輔導課,為學生提供額外輔導,幫助他們趕上進度或加強學習。
今個學年將不再舉行任何課後興趣班、補習班及其他課外活動。
融合教育學生的輔導依然繼續。
安全及健康管理
首先最重要的安全措施之一是所有學生及家長必須在復課前至少十四天返回澳門,以便完成政府的醫療隔離觀察,確保沒有出現新型冠病毒病症。作為一所學校,我們希望每個人都能互相體諒、關心別人、保障社區利益。
我們正密切留意澳門特區政府的指引及建議,學校的安全措施將於本週末在學校網站公佈。
雖然大家都對復課感到興奮,然而也需要有心理準備迎接因過渡期而產生的挑戰。學校一直重視學生、教職員、家長以及訪客的安全。因此請大家以理解、諒解以及關愛之心對待彼此,並記住學校一直與您攜手進退。
本人謹代表學校全體教職員歡迎各家庭,並期待五月份復課。
祝安,